Products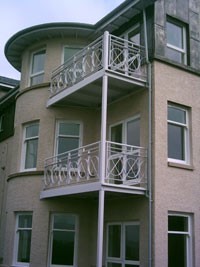 Steel and Metalwork products are all basically fabricated from standard steel sections, eg. Structural Steel tends to revolve around Universal Beams and Columns and Architectural Metalwork tends to revolve around Round, Square, Flat and Angle Sections. The requirements of both domestic and commercial clients has become more sophisticated over the years, as Architects and Engineers have acquired the ability to design more elaborate shapes and designs. Artistic and innovative Steel and Metalwork is now being used, to complement buildings, which generally contain the standard primary and secondary steelwork, which provides the basic shape of the structure. Anhop carried out a review of its trading activities and decided to focus on the Architectural Metalwork sector, with a move away from large structural steel packages.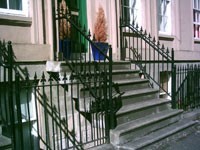 Depending on the nature of the project and the budget constraints, the metalwork can be simple and practical or elaborate and purely aesthetic. This variety has become possible, with the advent of modern fabrication plant and machinery, which allows the base materials to be fabricated into elaborate shapes and fabrications, to provide the visual image, designed by the Architect. Whether Housing, Commercial, New Build or Modernisation, the product range has evolved over the years and includes Fencing, Gates, Balconies, Canopies, Bridges, Fire Exits, Ladders, Balustrades, Bollards, Tree Grills and Guards, Street Furniture, etc. Materials used are mainly Mild Steel ( commonly referred to as Wrought Ironwork ) including plain, painted or galvanized finish. The company also provides a service in Cast Iron, both repairs and new castings, plus a service in Stainless Steel for handrails and balustrades.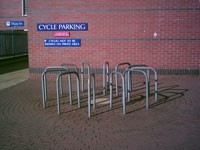 Standard products can be manufactured in volume, with large Housing Association projects sometimes requiring hundreds of metres of railings and gates, however, the company attaches just as much importance to the individual private client, who wishes to enhance their own home, with perhaps a new gate or something more adventurous, eg. a sculpture designed to the clients needs. The possibilities are endless and Anhop Metalwork is delighted to assist with the fine tuning of a clients idea, from prototype to actual finished concept.